By: Dani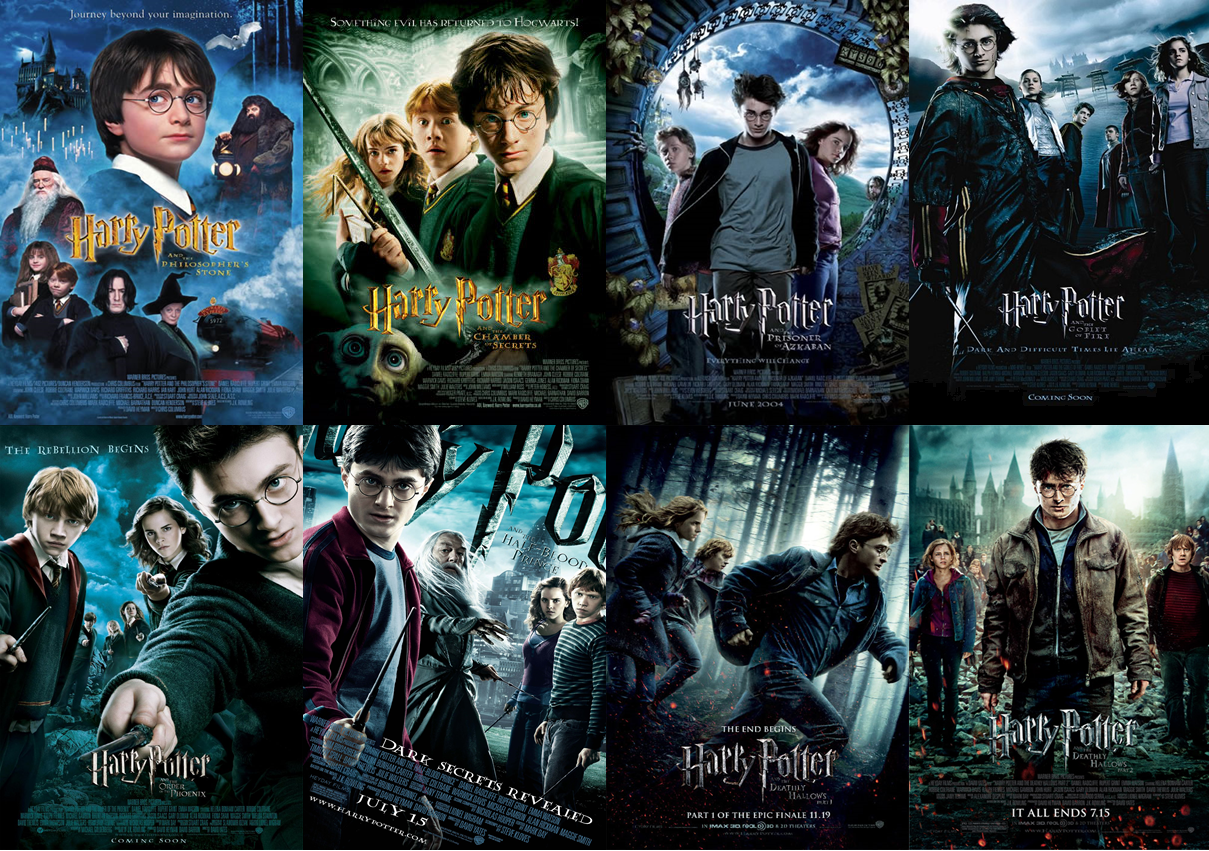 Did you miss seeing any of the HP films on the big screen? Well, here is your chance to rectify that huge problem. It was just announced that all eight Harry Potter films are being re-released in IMAX for one week only! Yes, IMAX. That is quite a big difference than just regular release. So if IMAX makes you sick or gives you a headache, then this is not for you. Sorry 'bout that! But even you can appreciate a HP re-release, right?!?
Starting on Oct. 13th, all eight films will be available in select IMAX theaters. The re-release is to celebrate the upcoming debut of the new Harry Potter spin-off, "Fantastic Beasts and Where to Find Them." This will also be the very first time that the first two Harry Potter films, "Harry Potter and the Sorcerer's Stone" and "Harry Potter and the Chamber of Secrets" will be released in IMAX. Bonus points: If you happen to be in London or Los Angeles that week, some of the stars of "Fantastic Beasts" will be doing a live Q&A. There will also be the premiere of a never-before-seen reel of the film. But even if you can't hop a plane to London or LA, isn't it worth it just get to dress up in your robe and wave your wand at a movie release one more time? And what better way to get pumped for "Fantastic Beasts" than to remind yourself why you fell in love with this series to begin with?
According to Variety, "Four separate admission packages are available for purchase: single ticket; day access (admittance to three or more shows in a single day); four-show access (admittance to four shows any time, any day); and festival access (unlimited admittance throughout the event)." Be sure to get your tickets now! You know HP fans don't play! You will get sold out if you procrastinate!
So I expect to see tons of fan pictures the week of Oct. 13th…especially since I won't be able to partake. I actually AM one of those people that gets headaches at IMAX. Boo!!! I also have to go across the country on a work trip. Boo!!! So please, for the love of all things HP, flood with me Harry Potter jealously so I can live vicariously through all of you!
"Fantastic Beasts and Where to Find Them" hits the big screen on Nov. 18th.
---
Will you be stopping by the IMAX to see any of the movies? Are you too excited to start the "Fantastic Beasts" countdown? Hit me up in the comments!